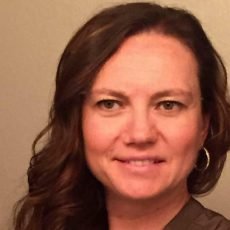 My name is Agnieszka "Aggie" Holer and I have been a Licensed Massage Therapist since 2013. Growing up in Poland as an athlete,  massage therapy was not a part of my early years of track and field, and cross country training. Once I began training with the Polish  Olympic Team, I was exposed to regular massage and got to first-hand experience how much of a tremendous difference it made in my athletic performance and recovery. After coming to the U.S., I noticed the lack of emphasis on injury prevention and recovery when it came to competitive athletic training, especially in kids and young adults. Having experience as a competitive  athlete, I know the importance of injury prevention and the effect rigorous training can have on your body.
That being said, I became fascinated with the world of massage therapy and the extraordinary short term and long term healing benefits it can have on the body. After obtaining my license from Healing Arts Institute, I became actively involved in the Fort Collins biking and running community. Not only do my personal hobbies include trail running and mountain biking, but I also volunteer for multiple local running and biking events providing post-race massage.
Since diving into the world of Body Work, I have experienced a great amount of joy in seeing the improvements in pain management, muscular distress and overall wellbeing of my clientele. Whether it be stress or sports related, prenatal, wellness or just purely relaxation- I am a true believer in the healing benefits of massage therapy because I have seen change and progress firsthand in a variety of ailments such as: years of back-pain, whiplash, muscle strains, limited range of motion and personal issues such as anxiety, depression and sleepless nights.
I feel beyond fortunate that I not only get to do what I love for a living, but also that I am able to share my knowledge and experience further helping people improve themselves physically, mentally and  emotionally.
Location
I am located in the Garden Level of the Pediatric Associates building (right next to Carrabba's, Google Map). The entrance to the garden level is on the left (West) side of the building. Take the stairs or elevator down and my office #20 is the first one on the right side of the hallway. If the main door to the office  is unlocked come on in and make yourself comfortable in the waiting room.
Cancellation Policy
We understand that unexpected events happen occasionally in everyone's life. In our desire to be effective and fair to all clients, the following policies are honored.
24 hour advance cancellation notice:
When canceling an appointment, 24 hour advance notice is required. This allows the opportunity for for someone else to schedule an appointment. If you are unable to give us 24 hour notice you will be charged the full amount of your appointment. This amount must be paid before you can book your next appointment.
No-show:
Anyone who either forgets or consciously chooses to forgo their scheduled appointment for whatever reason will be consider a "no-show". They will be charged the full price of their missed appointment.
Late arrivals:
If you arrive late, your session might be shortened in order to accommodate others whose appointments follow yours. Depending upon how late you arrive, your therapist will then determine if there is enough time remaining to start a treatment. Regardless of the length of the treatment actually given, you will be responsible for the FULL session.
Out of respect and consideration to your therapist and other clients, please plan accordingly and be on time.
What my clients are saying…
Aggie is absolutely amazing. She knows exactly what is going on with your body each time she sees you. She always goes above and beyond to create the best experience every single time I see her!
~ Katie S ~
Aggie is the best massage therapist that I have ever come across. She pays great attention to detail with every part of the body. It's very clear that she is very experienced and great at what she does. Can't recommend enough!!
~ Annie B ~
My massage with Aggie was amazingly therapeutic. She knows exactly how to reach those tight spots and relieve the tension, with so many extra special touches to the whole experience. Her expertise is impressive – I'll be seeing her again, and highly recommend her!
~ Sarah P ~
Latest news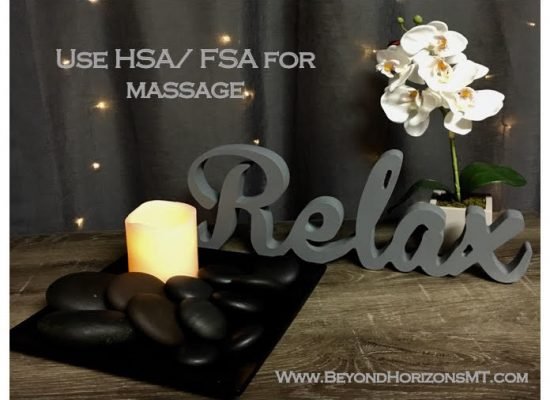 Did you know that you could use your HSA/FSA for massage services? Health Savings Account and Flexible Spending Account may cover more than you think! Check with your insurance provider to make sure that your appointment will be covered, ask about duration (60 / 90 min) and frequency of  services (every 2/4/6/8 weeks)and make sure […]
See all our news